Moderator: Site Administrators
Satellite Coupe (RL)
Posts: 5
Joined: Sun Oct 08, 2017 11:01 pm
My Cars: 1971 Roadrunner 340
Can someone please take a pic of their correct jack assembly in the trunk and what colors were the associated parts, also, was the spare just a 15X6 steel rim with a Polyglass Gt 60 on it, thanks in advance guys
---
GTX (RS)
Posts: 514
Joined: Sun Jan 22, 2012 10:17 pm
My Cars: 69 Coronet 4 door.71 Road Runner. 71Dodge Tradesman 100 Van. 75 Dodge Dart. 95 Dodge Neon.
Location: morristown,tn.
I don't know if all cars had a green jack hook. The closest I could get was John Deer Green in a rattle can. The other stuff is light grey.
71 Road Runner - J68
---
from my survivor...tire size depends on what wheels/tires came on your car (if you have a broadcast sheet it will tell you what spare tire size you should have)
AKA Butterscotch71....the road runner nest is out to win you over this year!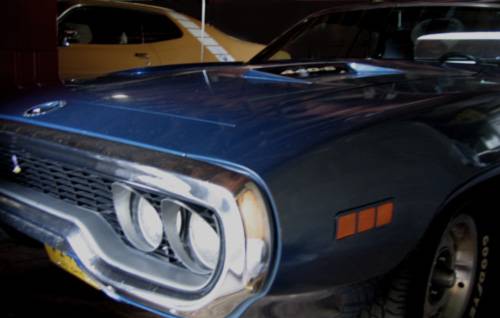 ---