Moderator: Site Administrators
GTX (RS)
Posts: 262
Joined: Tue Jan 22, 2013 1:32 pm
My Cars: 71 GTX
72 cuda repli-mod
Location: S. E. Michigan
Second time in a couple months. Can one of our admins shed some light on what's going on?
---
Glad to see its back up. I was starting to worry.
Steve
1972 Road Runner N96 EV2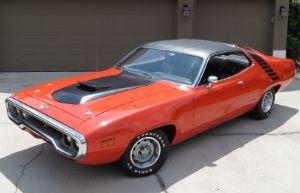 ---
Wish I knew, but afraid I don't know any more than you do... although a message I sent to Dave is what got us back up and running.
Bruce Anliker
---
Satellite Coupe (RL)
Posts: 6
Joined: Thu Aug 13, 2015 8:46 am
My Cars: 1972 Plymouth Satelitte Sebring

1971 Duster 340
Location: Caraquet N.B.
---
GTX (RS)
Posts: 644
Joined: Tue Sep 14, 2010 2:36 pm
My Cars: 1971 GY8 Plymouth Satellite Sebring Plus
1971 GB7 Plymouth Satellite Sebring Plus factory Sunroof
Location: Rapid City, SD
Contact:
Woohoo! Glad the site is back again after a lengthy lay-off!
1971 GY8 Plymouth Satellite Sebring Plus
1971 GB7 Plymouth Satellite Sebring Plus w/factory sunroof
---