Since more and more people are joining and questioning about an image area,I figured I'd start a thread for nothing but pictures. They can be pictures you found online or pictures you have personally taken related to 71-74 Plymouth Satellites/Road Runners/Gtxs
-------------------------------------------------------------------------------------------------------------------------------
*
POSTING PICTURES-HOW TO
*
Getting pictures from Photobucket
Go to Photobucket.com or any other photo sharing site then:
#1. Register a free account with them. Don't bother entering your cell phone number if they ask for that.
#2. Go back to the PhotoBucket/photo sharing home page and click the button that says upload.
#3. Click the browse button to browse for the image on your computer then upload it.
#4. When the picture you want Is uploaded view it at size preferred,right-click select "copy image url". Then on the forum,click "IMG" button on the forum post menu and paste image URL in between the img code. [ img]
HERE!
[/img ]
Example image url:"
http://www.example.com/somepic.jpg
"
Example of url in forum image code: [ img]
http://www.example.com/somepic.jpg
[/img ]
*
Alternate Photobucket Method
*
Heres what you have to do.
-Go to photobucket.com and sign in if your not already signed in.
-At the top of the website it should say "Home" "Albums" and "Explore"
-Click on "Albums"
-After the page loads scroll down until you see your pictures.
-Put your cursor(mouse arrow) on the picture you want. A box should appear underneath,at the bottom of that box you should see "IMG code"and text to the right of it.Click the text in the bar,this will automatically copy the code you need.
-Now go to the roadrunnernest forum.Go to post a post like normal,when your creating a post *RIGHT* click where you type and select *PASTE*. This will paste the image code you copied from photobucket.When you finalize your post,and submit it the image will be posted!
*
Alternate Picture Getting Method
*
If the picture is already on the internet you don't have to save it on your computer and upload it(unless you want to,BUT,if hosting for the image is stopped,it will no longer show on the forum.)When you find the image you want just do step #4. of the first photobucket method
If an image on this thread is bigger then the forum allows,or looks cut off,right click and select "view image".
This will let you view the entire image. Just hit back button on your browser to return to the forum.
--------------------------------------------------------------------------------------------------------------------------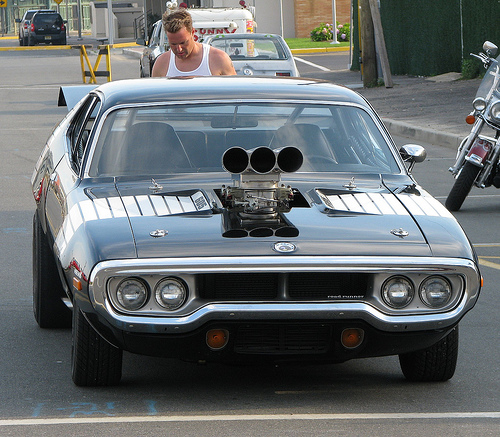 Post away!